Free Delivery For Any 2 Items Purchased Online! 
(Within Singapore Only)
See our latest Skin Care solutions
What is Idebenone?
 Idebenone It was first used medically but was later found, through topical use, to protect skin cells from environmental damage. This is due to its potent antioxidant behaviour that can improve skin's appearance to strengthen Skin condition – from diminishing the appearance of fine lines and wrinkles, to reducing dryness, and improving skin texture and to improve sensitive skin condition.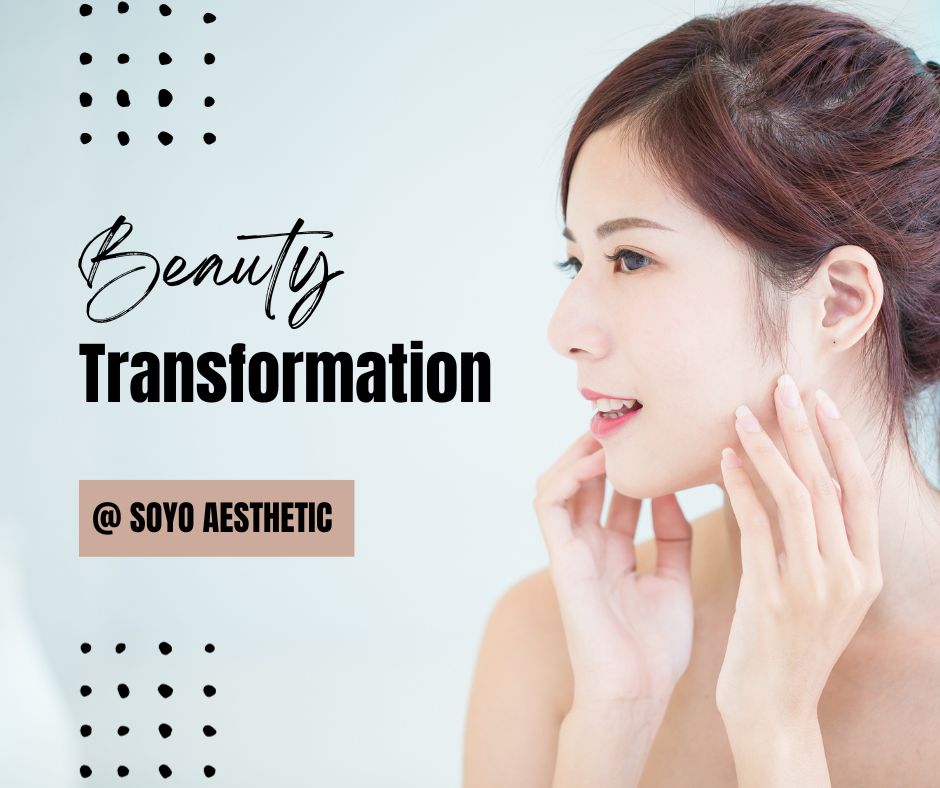 SOYO® – A Singapore-based brand. Skin care products that are made in Singapore. We deliver safe and effective results while improving skin wellness. SOYO® Skincare uses a unique blend of concentrated natural plant extract to formulate products. We avoid superfluous additives and chemical fillers that can irritate your skin.
We avoid harmful ingredients such as:
Parabens
(SLS)Sodium Lauryl Sulfate
Petrolatum
Paraffin
Harmful mineral oils
Artificial fragrance
SOYO® carries a range of cosmeceutical treatment products that are specially formulated for all skin types with result focused! We use carefully selected raw materials with unique blend of natural plant extracts and technology to provide a safe and effective product for all skin. 
SOYO® has a range of treatment options which include skincare for sensitive skin, Serum, Pure Hyaluronic Acid, Essence and even Oil Free moisturizer. These products have a high concentration of active ingredients that are able to provide the best results for consumers who have Acne-prone, Dry, Dull, or Aging skin. Even sensitive skin types are able to use our products in order to maintain or improve their skin health.
Browse through all our product range including skin care products Singapore – Skincare for Sensitive Skin – Acne treatment solution, serums, sunblock, Paraben-free skincare. 
Explore our Treatment products - Acne Treatment Solution, Serums, Sunblock, Hyaluronic Acid, Paraben-free Skincare and more
SOYO® specializes in skin care products that are used by our exclusive, well trained and licensed Skin Therapists. These professionals have in-depth knowledge on skin biology, various skin conditions, and the efficacy of SOYO® skincare treatments and products.
From skincare routines for sensitive skin, to acne treatment solution, to aging treatments, to products for men!
Visit our Exclusive Outlets Now!
Rene De Beaute, Adore Beauty, Tonning De Beau, True Beauty Care, Casa Beauty, Jeunese Beauty Place, White Beauty & Slimming 
Treatment by Our Professional Skin Therapist
SOYO Skincare for Sensitive Skin - Anti-aging Range
Importance of Selecting the Right Treatment or Skincare for Sensitive Skin
Using the wrong products can lead to various issues and exacerbate existing skin conditions. Addressing specific skin concerns: Different skin conditions require different approaches for treatment and management. Whether you have acne-prone skin, dry skin, sensitive skin, or signs of aging, using products tailored to your specific needs can help address those concerns effectively. We have wide range of skincare for sensitive skin, acne-prone skin, dry skin, or signs of aging.
It's essential to choose products with ingredients that are hypoallergenic and suitable for your skin's unique characteristics.
Enhancing skin health: Properly chosen skincare products can nourish and support your skin's health.

Complementing other FACIAL treatments for your skin condition, to enhance the effectiveness to improve your overall skin health.

Boosting confidence: Taking care of your skin and using appropriate products can boost your confidence and self-esteem. When your skin looks and feels its best, you are likely to feel more comfortable and positive about yourself!
Skincare for Sensitive Skin / Oily skin Dry Skin / Aging Skin and more
Best Skincare for Sensitive Skin